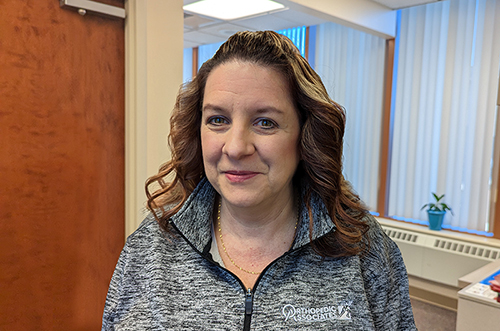 What is FMLA and what is it used for?
FMLA stands for the Family & Medical Leave Act of 1993. A U.S. labor law that ensures eligible employees the ability to take unpaid, job-protected leave, for specific family and medical reasons.
FMLA entitles employees to up to 12 weeks of unpaid leave depending on your injury or surgery recovery, as it pertains to Orthopedic Associates.
At your appointment, your provider will discuss your treatment plan with you and write a note of recommendations for time off depending on your diagnosis.
What is the process to get started?
Contact your HR department to see if you qualify for FMLA. If you are a qualifying employee, your HR department will provide you with the documents necessary to begin the process of applying.
Fill out your personal information and drop it off to the front desk of any OA location. The front office staff will ask you to fill out a Medical Release form that will allow OA to release your medical information to your FMLA Representative.
Please be sure to provide a fax number, or best contact for sending your paperwork, along with your injury date, first day off work, and if applicable, your surgery date. OA's FMLA Coordinator will be in contact with you to assure your information is correct.
There is a charge for filing FMLA paperwork. Plan on a $30 charge for the first form, and $15 for any additional paperwork that is dropped off at the same time.
Please allow 3-7 days for paperwork to be completed, and longer if the surgery information isn't available at the time of filing.
How Can I help?
To help the process of applying for FMLA run smoothly, keep in contact with OA's FMLA/Disability Coordinator. Reach out every time there is a change needed to your paperwork, such as adding time off, or change of surgery date. These dates can often change as progress is made at follow-up visits with your physician.
Keep in mind our physicians do not handle FMLA paperwork or communications, and it is the patient's responsibility to share updated information with OA's FMLA Coordinator.
Intermittent FMLA requires a work-note from your physician and cannot be filed without one. If your HR department gives you the paperwork, you will need to see a provider and have a work note added to your chart before our FMLA Coordinator can file for your time off.
How do I contact OA's FMLA Coordinator?
After a request to file FMLA is made, OA's Coordinator will submit your claim. If you already have a claim and need to make updates to your paperwork, call us at 800-824-9861 and ask to be directed to our FMLA Coordinator. You can also email us at fmla@oaswo.com and fax to 937-415-9114.