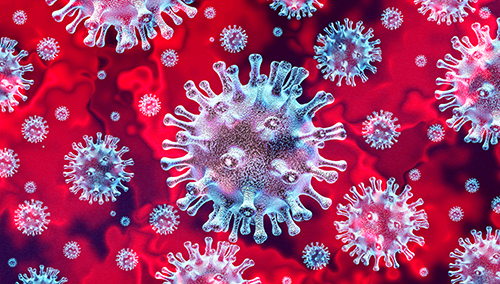 COVID-19 - What This Means For OA
Orthopedic Associates remains open and is seeing and scheduling patients. As with all businesses and institutions, the situation is active and changing. You and your family's well-being is our top priority, as is the well-being of our own families. Here are some of the precautions we are taking in response to the COVID-19 (Coronavirus) pandemic.
PLEASE RESCHEDULE IF YOU HAVE SYMPTOMS
The Centers for Disease Control have a helpful guide regarding the symptoms of COVID-19. If you are experiencing a cough (particularly a dry cough), fever, shortness of breath, flu-like symptoms, or myalgia (muscle aches) please call us at 800-824-9861 to reschedule your appointment.
YOUR APPOINTMENTS & TEST RESULTS
If your appointment must be rescheduled, we will call you.
Do not bring family members or friends to the office with you.
We are limiting visitors in exam rooms to only the patient, one parent or legal guardian (for minors), or one adult caregiver.
Our physicians are reviewing your test results. If you are scheduled for an MRI follow up, or other important test results, we may postpone your visit to our office, and the physician will call you over the phone to discuss your results. This effort will, for your safety, help reduce your exposure to others.
Orthopedic Associates remains in communication with its partner hospitals, to stay abreast of any limitations imposed on elective surgeries. If the hospital you are scheduled to have surgery in requires us to postpone your surgery, we will call you to reschedule it.
OUR FACILITIES
Our patients often express appreciation for the attractive, clean presence of our facilities. Our facilities partners are increasing their sanitation process, and are following the guidelines set forth by the Centers for Disease Control (CDC).
At our larger offices in Vandalia and Centerville, we may limit the waiting room population by asking you to wait in the corridor seating areas, or in your car. If you are asked to wait, we will call or text you when your appointment is ready.
Thank you for your cooperation and understanding.